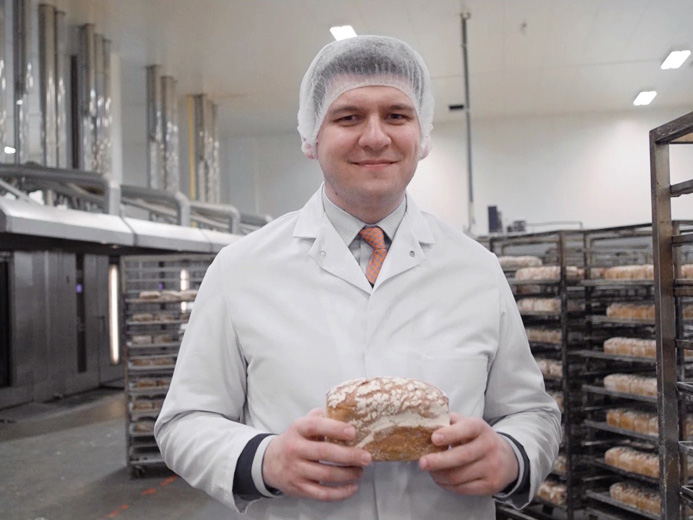 Who are we?
NOWEL is an organisation where you can find work in the following areas: Production, Maintenance, Logistics, Administration and Sales. Our production plants and HQ are located in the suburbs of Warsaw – Michałów-Reginów and Legionowo.
Why is it worth working with us?
We are a stable company and our strength emerges from tradition and family character. We promote development. We are a team that welcomes experienced staff as well as professionals who are just starting their careers. YOU can also have your contribution in what we share with each other – a friendly atmosphere and…finest bread.
If you haven't found an interesting offer for you, please contact us via our e-mail address. On the basis of your resume we can indicate a particular field in which you can develop with us.
Contact with HR Department
kadry@piekarnianowakowski.pl
tel. 22 767 04 57
Thank you for your interest.