The unique taste of our bread is determined by several factors: best ingredients, natural preparation process and recipes passed down from generations in our family from nearly a century.
Find out more
Sourdough, flour, salt and water.
The healthiest and most tasteful bread origins from the best ingredients based on natural sourdough and flour minced from the highest quality polish grains.
We combine traditional recipes with innovative production methods.
In order to maintain high nutrition values of our bread, we produce it on natural sourdough, then we bake it up to 70-80% and then freeze it. Such simple and most natural process of product preservation ensures freshness, traditional taste, aromatic fragrance and extraordinary crunchiness.
"Our bread is distinguished by time-tested recipe based on four natural ingredients – flour, water, sourdough and salt."
The unchanged baking process ensures the best quality of our bread.
Our bread is branded with a "clean label" confirming the lack of improvers or flavour enhancers or artificial preservatives. All of the products we offer contain enzymes of natural origin as opposed to artificial emulsifiers. Our bread is also GMO free.
Suppliers
Our passion to Polish agriculture and bakery traditions is reflected in long-lasting relationships with top raw materials suppliers with whom we cooperate for years.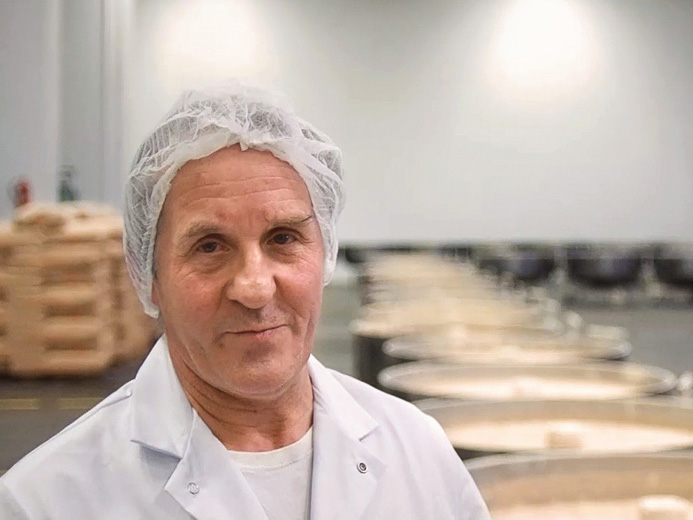 "We are and intend to remain a family-owned company."
We owe our success to passion and dedication of our employees on all positions and production stages. We invest in true relations, appreciating those who stay with us for many years.
We hold the prestigious BRC certificate awarded by the British Retail Consortium.
We invest in safety. Our production lines passed extensive health and safety requirements meeting the demands of our business partners and international food safety standards.